Introducing INTERSECTIONS
Announcing the launch of INTERSECTIONS, an Avondale Originals series & podcast. This episodic series brings together business leaders, entrepreneurs, artists, athletes, and creative visionaries to discover their common intersection and reveal fascinating insights through engaging and informative conversations set amongst some of Dallas-Fort Worth's most iconic sites and driven by some of the world's best automobiles. 
The series titled "INTERSECTIONS" traces back to Avondale Group's heritage, paying homage to the intersection of Oak Lawn and Avondale, where the founders created the local dealership group. Avondale's ongoing commitment to its core values of elevating experiences and the importance of personal relationships between its members, owners and community are embodied in each episode. Subscribe to our YouTube channel for future episodes. We also encourage you to listen to our full INTERSECTIONS episodes on your preferred podcast channels via Spotify, iHeart Radio and Apple Music.
Featuring
DeMarcus Ware
DeMarcus Ware is widely regarded as one of the greatest defensive players in NFL History as he ranks as the Dallas Cowboys all-time leader in sacks and helped catapult the Denver Broncos to a Super Bowl 50 victory. DeMarcus is actively involved with a multitude of charitable organizations - particularly those dealing with kids, hunger, and homelessness. He is also Co-Owner of 3VOLT Fitness Studio, located in Trophy Club, as well as Owner / Founder of a Fitness App called "Driven to Win."
&
DeMarcus Lawrence
All-Pro Defensive End for the Dallas Cowboys, Philanthropist, Entrepreneur, and Father. Demarcus spends his time off-the-field with his family, pursuing new business ventures, developing the Love and War brand, and giving back to his community. He focuses his efforts in the areas of developing youth and supporting single mothers.
Featuring
Chad Willis
Chad Willis is the Chief Investment Officer of Teamwork Commerce, a frictionless commerce for the next generation of retail enabling transactions and fulfillment from anywhere at any time. In addition, Willis serves as CEO and Chairman of IStick Capital Management, an oil and energy company in Dallas, Texas. Prior to his current position, Chad served as the CEO and Chairman of Texas Energy Holdings and its subsidiaries. Over the years, Chad holds or has held ownership in 17 companies ranging from software, bomb detection, real estate, restaurants, and sports management (Willis & Woy Sports Group). Born in Dallas, Willis, the oldest of two siblings, grew up the son of a school district maintenance worker and a high school mathematics teacher. He is also actively involved in multiple non-profit organizations such as Children's Medical Center of Dallas and Alley's House, a program focused on empowering teenage mothers.
Nick Boulle
Nick Boulle is an accomplished athlete, professional racing driver, entrepreneur, and jeweler (family-owned de Boulle Dimond & Jewelry) from Dallas, Texas.  Nick began competing at the age of 12 and made an official return to professional motorsports in 2016 with de Boulle Motorsports. Some of his career accolades include winning the ROLEX 24 Hours of Daytona (winner 2017), podiums and placements at the TOTAL 24 Hours of Spa-Francorchamps (3rd place 2017), 24 Hours of Le Mans (2018 8th / 2019 12th), 12 Hours of Sebring (6th), and IMSA 240 at COTA. Prior to his return to racing, Nick graduated from SMU in 2011 and just a few years later, Nick also joined the family business to help oversee de Boulle's expansion to Houston. De Boulle is well known for their fine jewelry designs and their status as Authorized Dealers for many of the world's finest brands.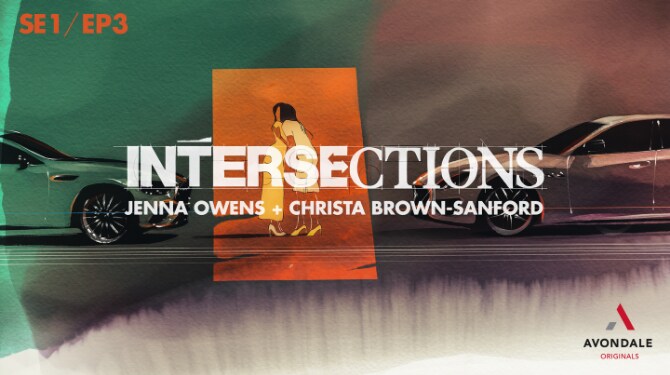 Featuring
Jenna Owens & Christa Brown-Sanford
In this episode of INTERSECTIONS we bring together two influential women & leaders in our North Texas community to share their stories, career journeys, and most impactful lessons learned along the way. As you listen you'll find that they both reference intentionally pursuing career paths, partnerships, and community collaborations  that personify & enrich their authentic self.  The vehicles featured in this episode are the Maserati Quattroporte provided by Maserati Dallas & the Mercedes-Benz AMG GT 43 provided by Mercedes-Benz of Grapevine 
Featuring
Chuck Steelman & Yasmeen Tadia
In this episode, Yasmeen Tadia, a former HR professional turned Confectionary Visionary & Mom of the Year exchanges pivotal moments, lessons & learnings, and fond memories from nearly a decade of friendship with Dallas' own Luxury Retail & Experience Guru, Chuck Steelman of Trademark Properties.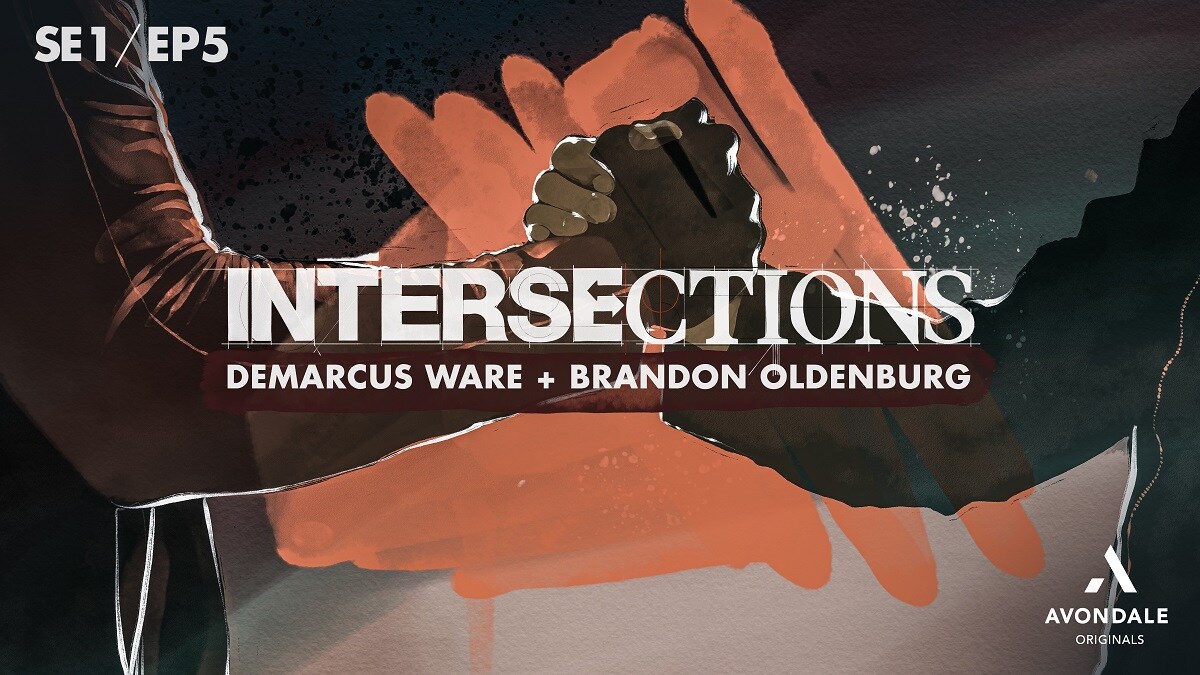 Featuring
DeMarcus Ware & Brandon Oldenburg
Super Bowl Champion, 2022 NFL Hall of Fame Finalist, & Fitness Entrepreneur DeMarcus Ware comes back for his second appearance on INTERSECTIONS, this time sitting across from Academy Award Winning Filmmaker and Co-Founder of Reel FX Animation Studios, Brandon Oldenburg. They discuss Mickey Mouse, Red Ranger, and DeMarcus & Brandon's vital roles in bringing their teams together to reach the pinnacle of their respective industries.
Featuring
WT Greer & Stephan Pyles
In this Season 1 Finale Episode, we take it back to our roots and celebrate Dallas, TX with two key influencers in Dallas' music & cuisine culture & philanthropic heart. Stephan Pyles, legendary chef, restaurateur, author, and philanthropist, along with WT Greer III, singer/songwriter, and musician who, like Avondale's Founders, had their start in Dallas' Oak Lawn neighborhood in the '80s, and have now watched the booming metroplex grow up and evolve into the city they always knew it could be. Chef Pyles arrives in a Porsche Taycan while WT Greer drives a Maserati Levante SUV to meet for a conversation at Fireside Pies located in Grapevine, Texas.
Subscribe to watch
all episodes on our Avondale YouTube channel. If you'd like to listen to our full length interviews, subscribe to the Avondale Intersection podcast channel via your preferred listening provider.
Make an Inquiry
* Indicates a required field