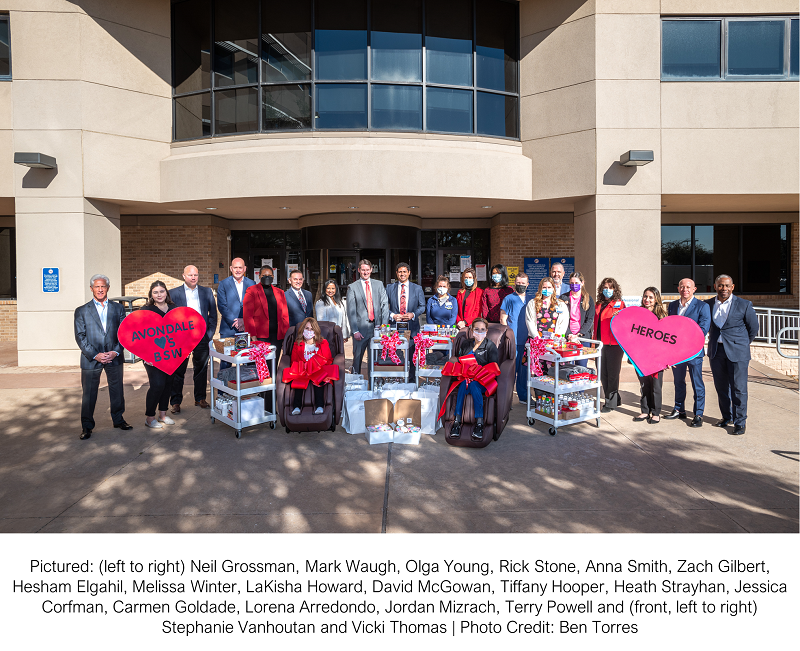 North Texas' premier dealer of luxury vehicles makes a stop to donate care items to the local hard-working healthcare workers in Grapevine
Dallas, TX — February 15, 2022 —In support of honoring the tireless and dedicated, healthcare workers and teams at Baylor Scott + White Medical Center in Grapevine, Avondale Group, North Texas' leading retailer of luxury performance automobiles and its members, presented a special Valentine's Day delivery the morning of February 14 as part of their ongoing SPIRIT of Community Initiative.
Members of Avondale Group gathered Monday morning to donate four Care Carts and two high-tech, massage chairs to members of the Baylor, Scott & White Medical Center team. The carts given by Avondale are stocked with a variety of cozy comforts such as hot tea, draft coffee, blankets, soothing bath products, healthy snacks, meditative and mindful literature, bottled water and more that will be available throughout the entire hospital. They also provided holiday cookies for each member of the hospital staff.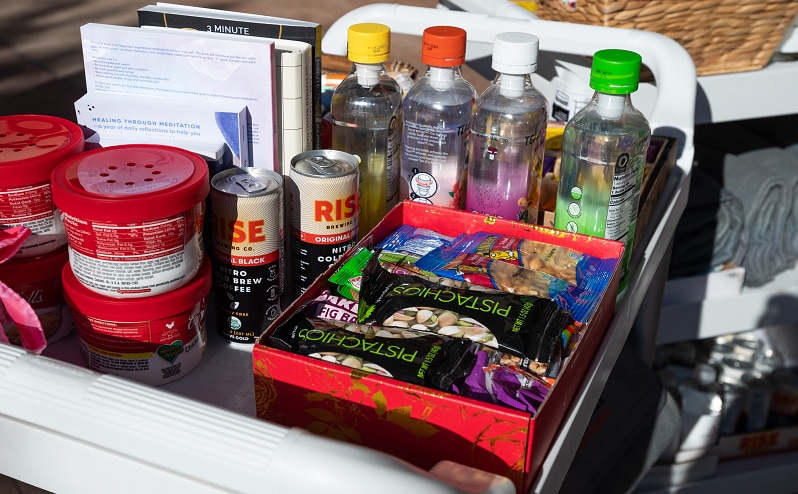 Photo Credit: Ben Torres