AVONDALE GROUP GRANTS COMPLETELY REFURBISHED PICKUP TRUCK FOR MAKE-A-WISH NORTH TEXAS WISH KID AND VOLUNTEER FIREFIGHTER JONATHAN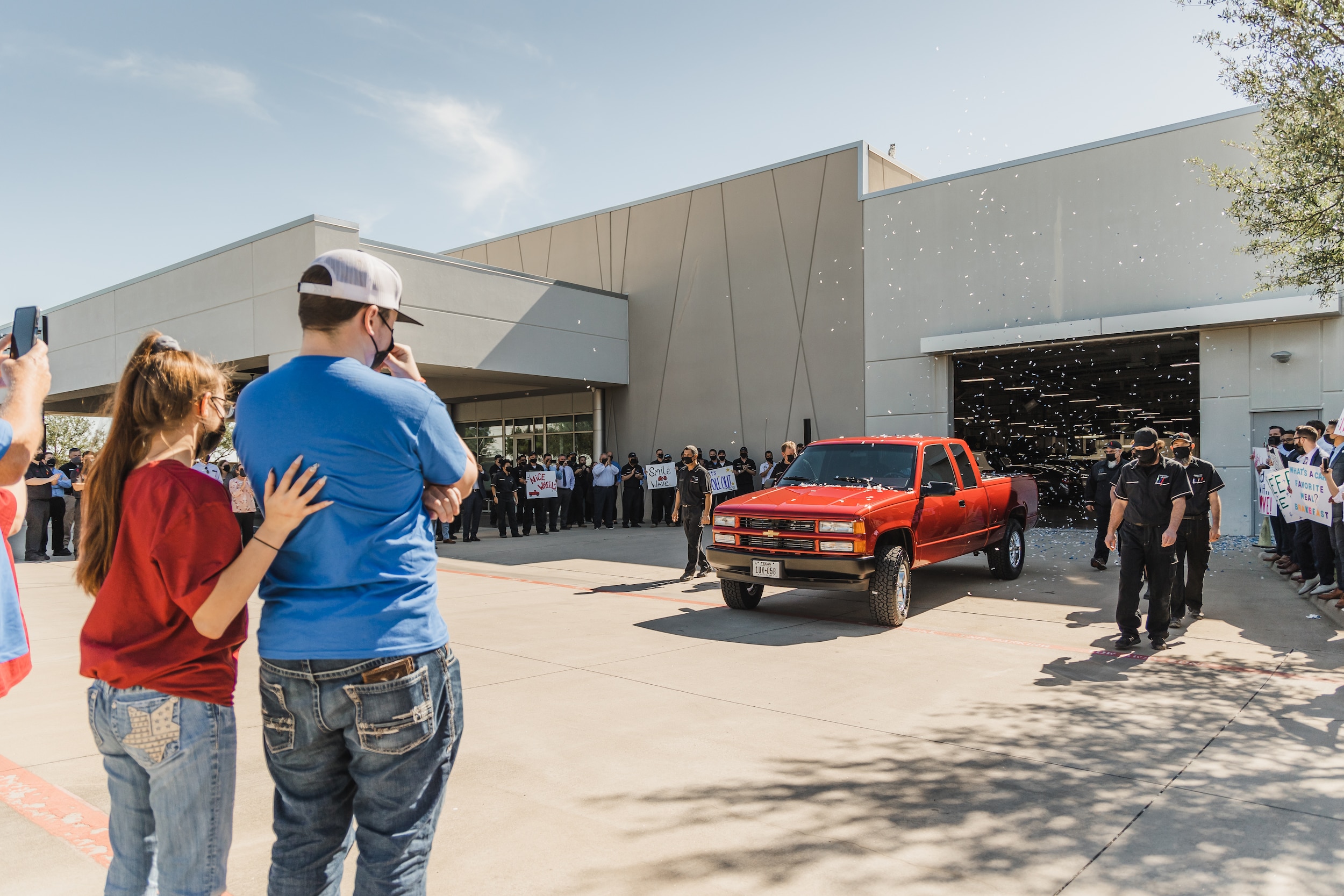 Make-A-Wish North Texas Wish Recipient, Jonathan, Receives Brand-New Pickup Truck Refurbished by Avondale Group

Over the past six months, the Avondale Collision & Repair team has been dedicating their spare hours to completely repairing, restoring, and renovating a pickup truck to grant a wish with the help of Make-A-Wish North Texas for a very deserving recipient, John.

John purchased a pickup truck that he worked on and paid for by himself, which he named "Ugly Betty." The truck, which quickly became his pride and joy, was in need of a major makeover as it had no air conditioning or sound system on the interior and was scratched, chipped, and dented on the exterior.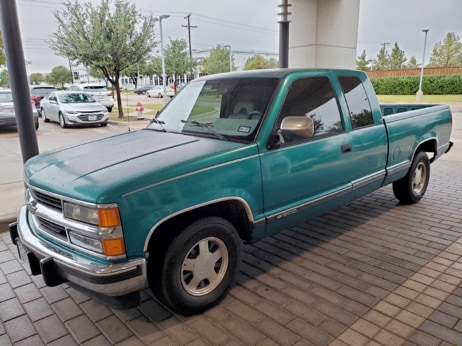 "Ugly Betty" at the Time of Drop-Off at Avondale Collision & Repair

This truck is essential to his volunteer work at the Westside Fire Department in Palestine, Texas. John plans on going to Fire Academy this summer.
Each Avondale team member has completely donated their time within the past six months, led by Body Shop Director, Mark Waugh, to assist in granting this wish for John. The process included assessing the scope of work, disassembling the vehicle, sourcing new parts and materials, repairing dings and dents, applying a brand-new paint color, and installing the final parts within the car. To see and hear about the process, watch the video below, released prior to the wish reveal day.

After being diagnosed with Leukemia, John, unfortunately, had to give up his lifelong dream of joining the military, therefore he became a volunteer firefighter at the Westside Fire Department. Firefighting has become his new passion, alongside working on "Ugly Betty." John is graduating from high school this year and hopes to attend the Fire Academy. As an ode to his dedication to the fire department, Avondale Group unveiled to him a firetruck red, brand-new version of "Ugly Betty" on Friday, May 7.
After John got acquainted with his new vehicle with his parents and girlfriend, he drove it through a parade of Avondale team members, along with cars from each Avondale Group dealership, including Avondale Group's Premier Collection, and the Grapevine Fire Department Fire Station No.1 Truck Squad led by Sargeant Stuart Grant.

Stay tuned for our final installment of our Truck Renovation Series coming SOON to our Avondale Youtube Channel!
---
About Avondale's SPIRIT Of Community: Over the last 30 years, the Avondale Group has offered monetary and volunteer support to the greater Dallas-Fort Worth area charities through their group-wide Spirit of Community initiatives. Avondale Group's work with Make-A-Wish North Texas is a part of the company's ongoing service to the Dallas, Grapevine, and surrounding communities.