On International Women's Day, March 8, 2021, North Texas' leading luxury/performance vehicle retailer Avondale Dealerships is thrilled to celebrate the achievements of amazing women in all arenas. To mark the day, the dealership group compiled profiles of three standout leaders within Avondale, Brittany D'Alesandro of Mercedes-Benz of Grapevine, Marchelle Davis of Porsche Grapevine, and Beth Schneider of the Premier Collection in Dallas.
These three women are confident risk-takers with a never-give-up attitude and they represent the 70 other women of Avondale that share those attributes. Not only do these three individuals embody the positive qualities of a female leader, but they possess the SPIRIT of Avondale, which are the guiding core values of the organization, Service, Passion, Integrity, Respect, Innovation, and Trust.
---
Marchelle Davis, Sales Experience Manager, Porsche Grapevine:
When Marchelle Davis graduated as a college athlete from the University of North Texas, never did she think she would be a leading sales representative in the automotive industry. Davis, a sales experience manager at Porsche Grapevine, began her career at Avondale Dealerships as a greeter the day it opened in 2018 and has worked her way to up to one of the top Sales Experience Managers on the floor averaging around 15 vehicles a month.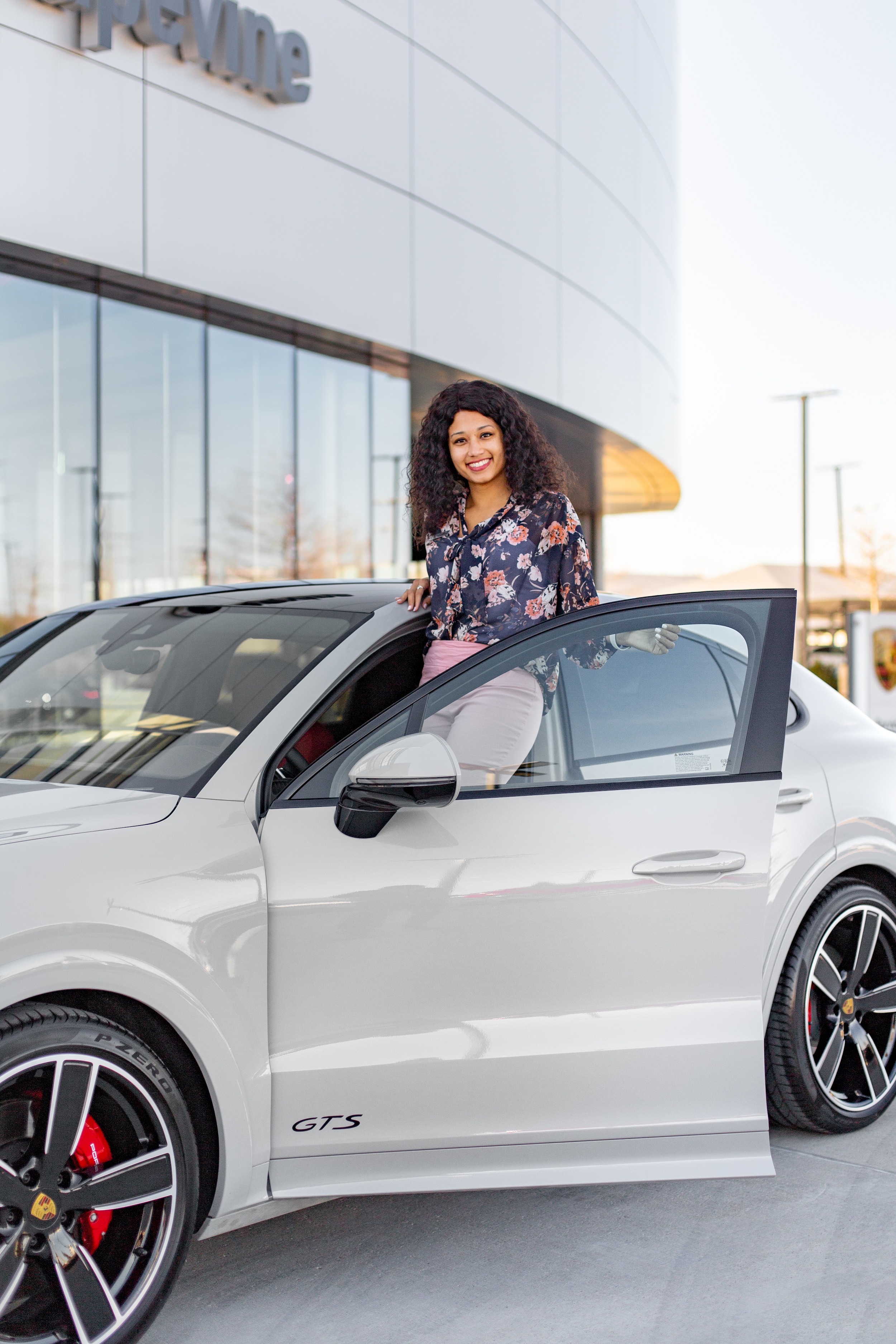 Marchelle Davis, Sales Experience Manager for the Premier Collection
"There are not many of us [females] in the automotive industry," said Marchelle Davis. "That being said, it is so important to teach women to never give up. You can do anything your heart desires and it will not always be easy, but as long as you have a dream and a support system by your side, it is possible."
Davis quickly made Porsche Grapevine her home, connecting with the Avondale Dealership staff and creating an internal support system at work. Through her college soccer training, teamwork has always been a main focus of Davis', allowing her to work towards larger goals as a unified team. On a daily basis Marchelle takes inspiration from her mother, an Air Traffic Controller at DFW, as she exemplifies characteristics of a strong, fearless female leader.
When not selling cars, Marchelle enjoys spending time with her family, watching sports, live or on television, indulging in Dallas-Fort Worth's amazing Tex-Mex scene, especially Joe T. Garcia's, and walking her dog, Snickers. In addition, Davis is passionate about helping underprivileged children in sports.
Brittany D'Alesandro, Service Manager for Mercedes-Benz of Grapevine:
Dallas-native Brittany D'Alesandro serves as the Service Manager for Mercedes-Benz of Grapevine. Beginning her career in the automotive industry as an Assistant Service Manager trainee nearly seven years ago, Brittany advanced to a lead management position within Avondale Dealerships quickly after due to her dedication to service and eagerness to achieve excellence.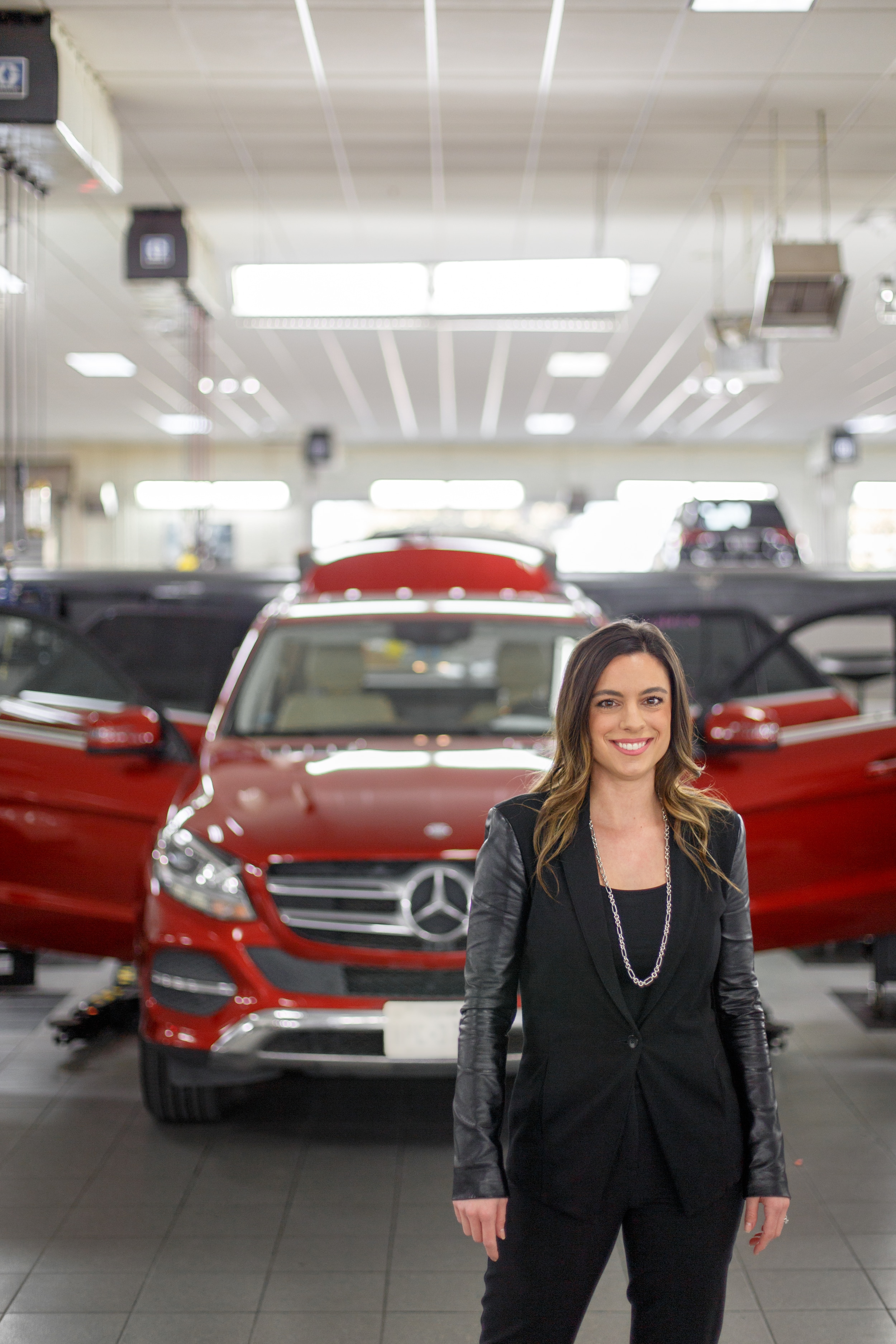 Brittany D'Alesandro, Service Manager for Mercedes-Benz of Grapevine
As a daughter of a Dallas SWAT Officer, her father instilled the importance of open communication and accountability with Brittany. To this day, D'Alesandro's dad sends her quick five-minute reads teaching important life lessons that she carries with her on a weekly basis.
"Women should be risk-takers, willing to learn new things and take opportunities that are presented, but I would tell anyone – male or female – that," said Brittany D'Alesandro. "I did not see myself having a long-term career in the automotive industry, but took it as a risk, and have loved my time with Avondale Dealerships ever since."
Outside of work, Brittany can be found spending time with her husband and son, Hayden, exercising or eating local Tex-Mex with friends.
Beth Schneider, Sales Experience Manager, Premier Collection:
Beth Schneider serves as a Sales Experience Manager for Avondale Group's Premier Collection, which consists of Aston Martin Dallas, Bentley Dallas, Koenigsegg Dallas, McLaren Dallas, Maserati Dallas, and Rolls-Royce Motor Cars Dallas. An experienced automotive professional, Beth began her career in the industry in 2011 after leaving her real estate career in Oklahoma. Today, Schneider, a car-enthusiast and wizard of all things automobile-related, is responsible for conducting sales of five luxury-performance brands while maintaining important client relationships.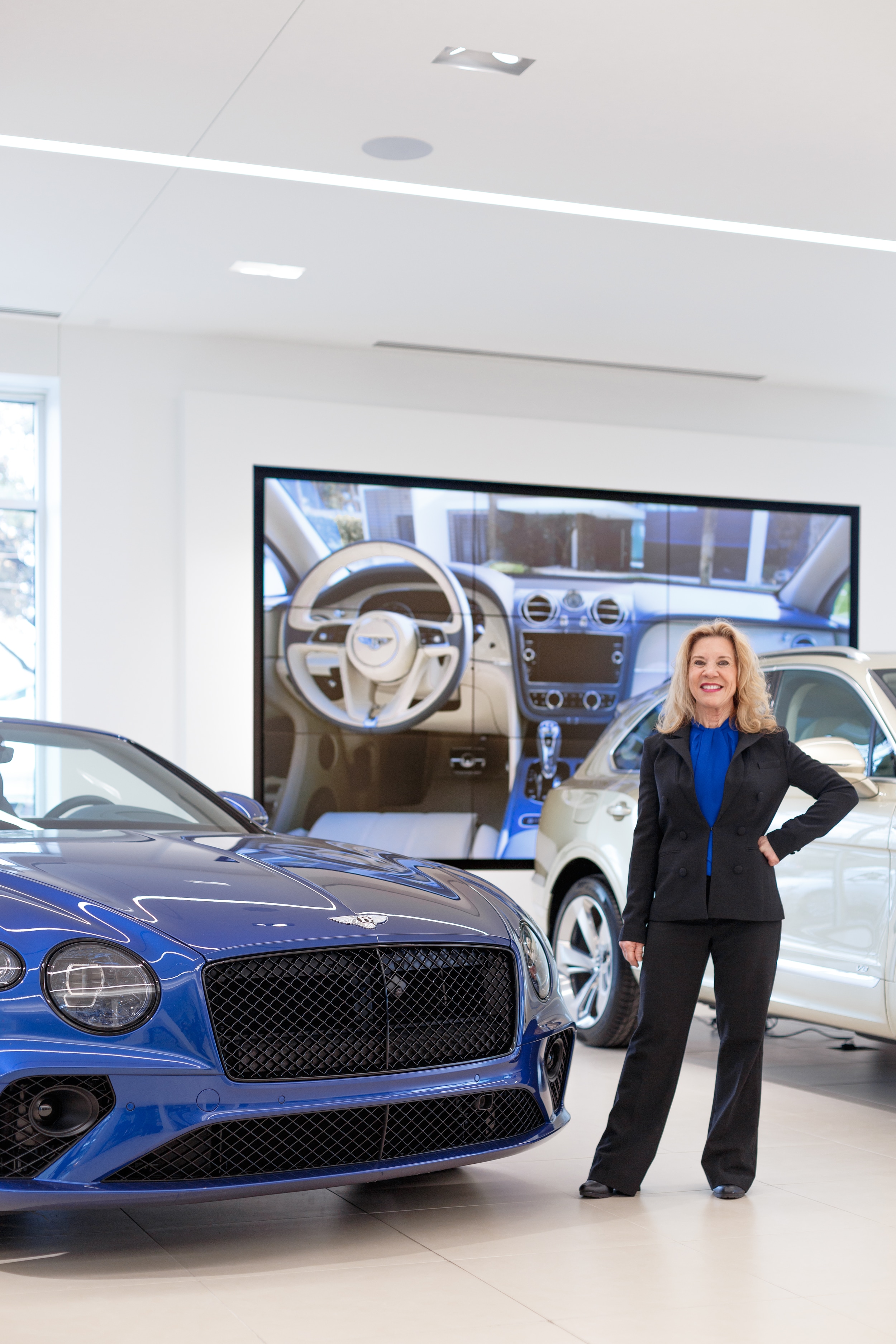 Beth Schneider, Sales Experience Manager for the Premier Collection
As a female in the ultra-high-end car category, typically a male-led industry, Beth takes pride in her ability to be assertive, confident, as well as to set goals through visualization. She is enthusiastic, engaged and possesses amazing listening skills to assist in an elevated experience for her clients.
"I really enjoy creating lifelong relationships with clients at Avondale," said Beth Schneider. "It is important to be confident in yourself, as well as to build important relationships as you help someone accomplish a milestone goal of purchasing a luxury vehicle."
Schneider's biggest role models include her mother, who always put her children's needs before her, and her sister, who works with children with special needs. In her free time, Beth enjoys walking or hiking with her two Great Pyrenees, exercising at the gym, and spending time with her two children in Dallas.
---
About Avondale Group:
Avondale Group is an innovative business led by a team with decades of success and experience in the automotive industry. Avondale is supported by members who have an incredible spirit for delivering an elevated client experience. This Spirit of Avondale runs deep and is channeled in multiple ways to care for the local community. Avondale Dealerships operate Mercedes-Benz of Grapevine, Porsche Grapevine, Sprinter Grapevine, Aston Martin Dallas, Bentley Dallas, Koenigsegg, McLaren Dallas, Maserati Dallas, and Rolls-Royce Motor Cars Dallas. In addition, the company manages Avondale Collision & Repair, and Avondale Select, a subscription service for luxury vehicles. For more information, please visit: https://www.avondale.com.