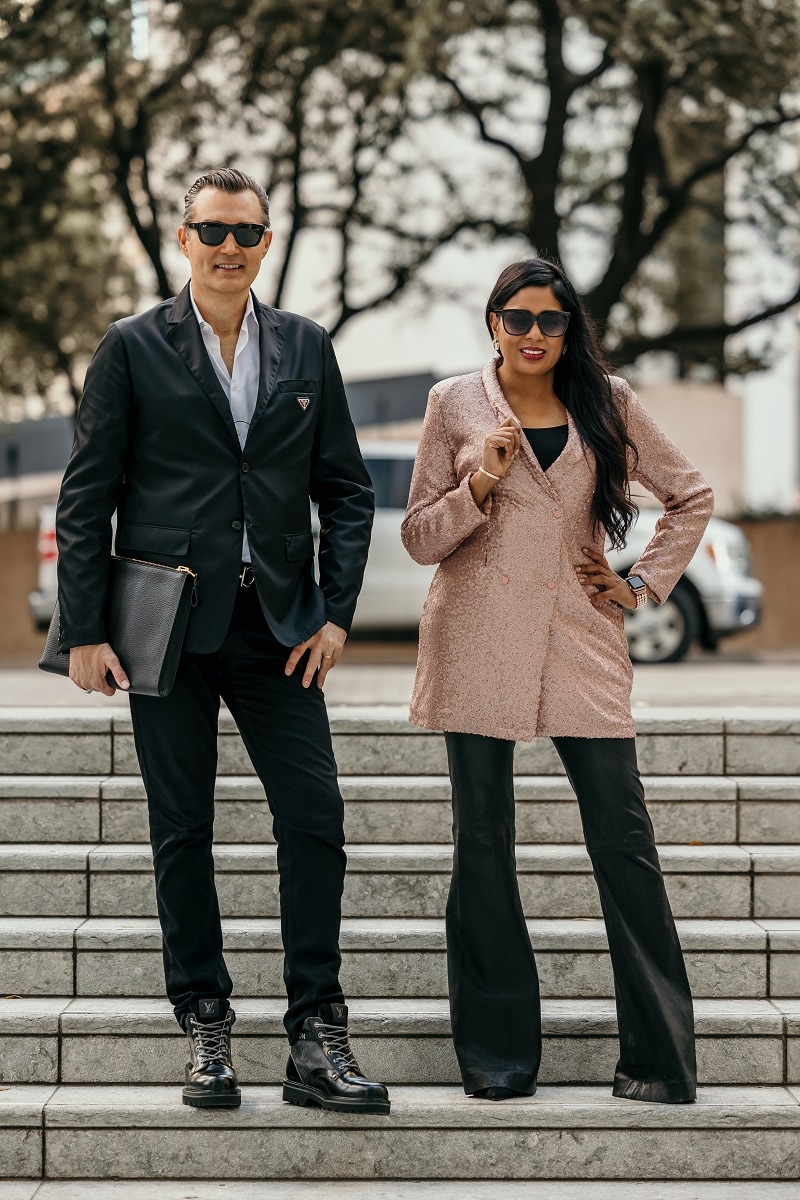 GRAPEVINE, TX (December 7, 2021) — Avondale Group, North Texas' leading retailer of luxury, performance automobiles announced today the launch of the highly-anticipated fourth episode of INTERSECTIONS, an Avondale Originals Series and Podcast. Episode four will premiere on Tuesday, December 7, 2021, at 3:00pm CT. Titled "Wearing All The Hats," the episode showcases Yasmeen Tadia, CEO and Founder of Make Your Life Sweeter and Chuck Steelman, Vice President of Experience, Programming and Partnerships for Trademark Property.
"The evolution of INTERSECTIONS has been remarkable to watch. This episode showcases two tremendous business leaders that provide unique insights into the reality of being an entrepreneur, scaling the corporate ladder and ensuring all is done with a heart for the community. Not to mention, you'll see two of my favorite SUVs on the road today - the Bentley Bentayga and Aston Martin DBX." said Kennedy Gibson, Avondale's' Vice President of Marketing.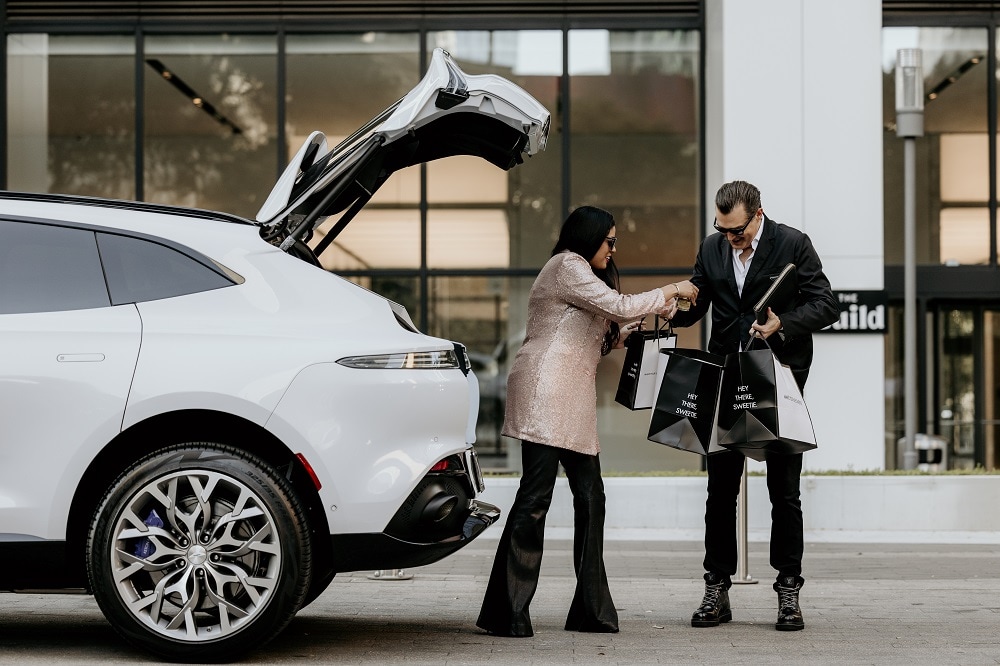 In this episode, Tadia and Steelman both arrive in style to the Tower CIub, Dallas. Tadia, behind the wheel of an Aston Martin DBX, and Steel man enjoying the surround sound in the Bentley Bentayga. Both are true visionaries in their respective fields, elevating experiences by providing the "newest hottest things in Dallas." They have a shared history of creating memorable experiences, building authentic relationships with their clients and customers, and making an impact on the community- locally and globally. They chat, laugh, and recount first impressions and lessons learned over the span of their decade long friendship."
One of the things Tadia, who Steel man calls 'Mom of the Year', is most proud of is shifting the paradigm of how women are viewed in the workplace. "There was a big shift with my clients when I would tell them my son would be involved in meetings," says Tadia. "Women do have a place in the workplace and as women, we have children. Nothing makes me prouder than being a mom, and if I'm able to have that be a part of my livelihood, then it's a perfect situation for our family."
"This was a great opportunity to pause and reflect on the friendship and business relationship I share with Yasmeen. I have always been amazed by her creativity and enthusiasm. We had a great time looking back on our first conversation about the idea of opening a Make Your Life Sweeter boutique at Trademark Property's Galleria Dallas. Plus, it was exciting to get behind the wheel of a 2022 Bentley Bentayga Hybrid SUV, which is now at the top of my Christmas list!" said Chuck Steelman, Vice President of Experience, Programming and Partnerships for Trademark Property.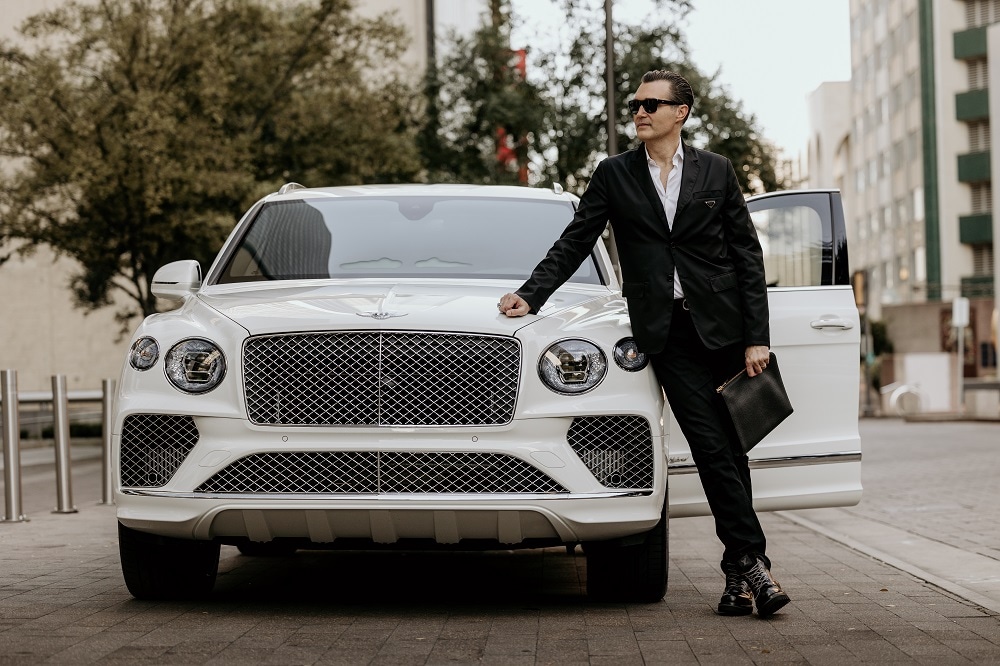 Steelman is the District Director for Fashion Group International and oversees the chapters in Dallas, DC, Houston, Detroit, and Los Angeles. He has been a member of this organization for many years and it has allowed him the opportunity to meet so many professionals across the country. It's also nice to be able to help FGI of Dallas present thousands of dollars in scholarships to students who will be the retail industry's future leaders. Tadia's nonprofit is Random Acts of Sweetness, which focuses on giving back to impoverished communities through charitable services within the United States and abroad, with goals of building water wells, infrastructure, education, healthcare, economic development, microfinancing, and literacy programs. For Tadia the key is education.
"Thanks to Avondale, Chuck and I finally had the opportunity to explore parts of our careers that lead up to the intersection of our business relationship. I hope this inspires innovators of all ages to shoot for the stars and know that anything is possible when you work hard," said Tadia.
The series title "INTERSECTIONS" traces back to Avondale Group's heritage, paying homage to the intersection of Oak Lawn and Avondale, where the Founders opened their first Mercedes-Benz dealership in 1987. Avondale's ongoing commitment to its core values of elevating experiences and the importance of personal relationships between its members, owners and community are embodied in these episodes. The series is directed and produced by Muddy Shutter Media and is edited by Dallas-based Mothership Media. INTERSECTIONS episodes will be released on a monthly basis via Avondale Group's YouTube channel.