Avondale Group's Premier Collection served as one of the few stops the Swedish model vehicle made on its limited US tour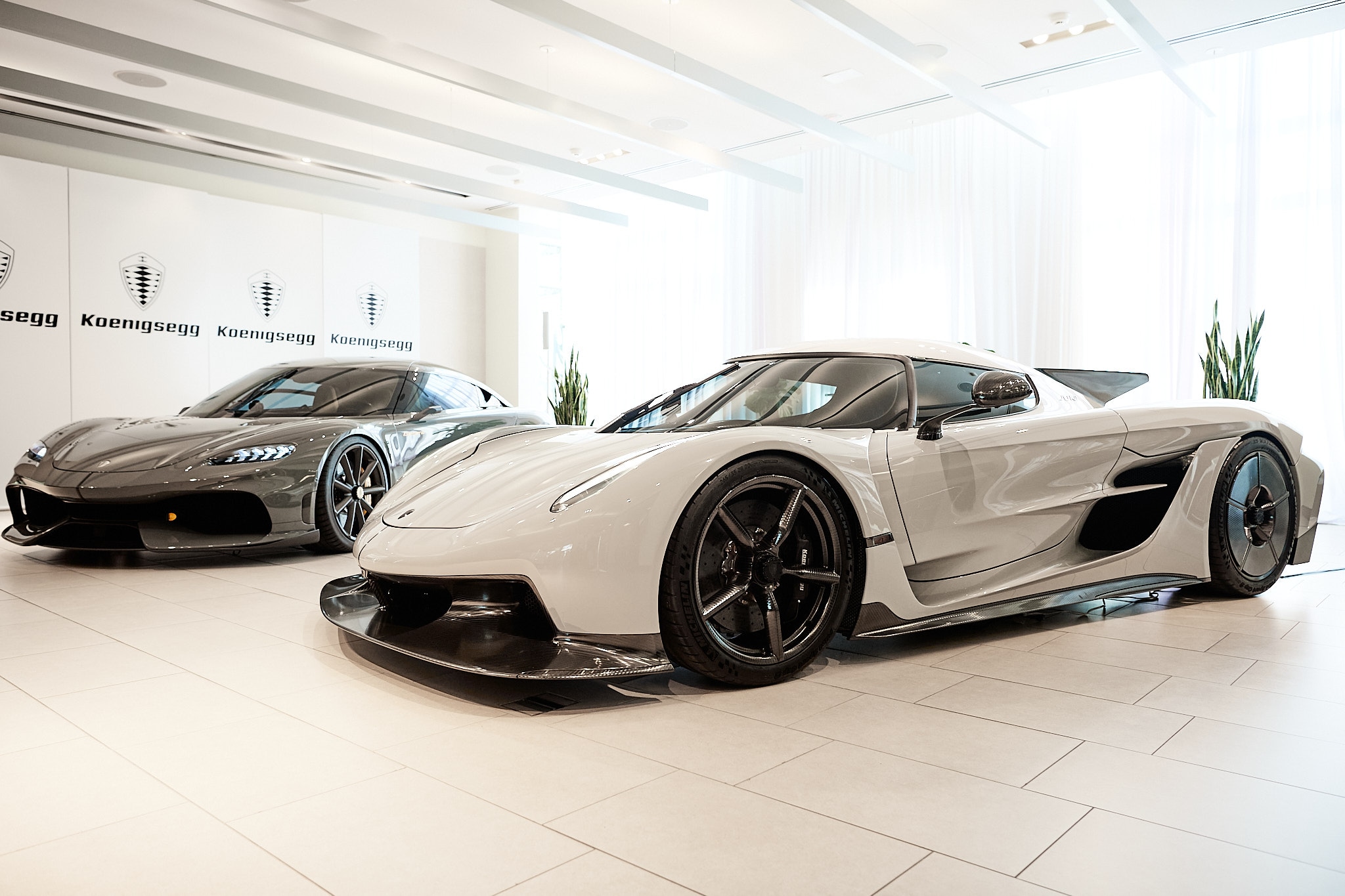 On Friday, March 19, 2021, Koenigsegg Dallas, an Avondale Dealership housed within the Premier Collection of Avondale Group, welcomed Koenigsegg's rare megacar, the Gemera to Dallas. The Gemera is limited to an edition of 300 cars, with one of them traveling through the Avondale Premier Collection showroom for a socially distanced and elevated celebration curated for car enthusiasts alike.
Guests were treated to inspired bites by Chef Jan Loov, a Dallas-based chef with a Swedish background who showcased modern takes of traditional well-known dishes to Sweden, including Raggmunk, Toast Skagen, Gravad Lax, and, of course, Swedish Meat Balls. The Reyka Vodka Gemera Gimlet served as the signature cocktail of the evening, alongside tastes of Glenfiddich Single Malt Scotch Whiskies. Eurobeats from a live DJ played throughout the showroom as mega car aficionados admired the rare sighting of a Koenigsegg Gemera, as well as the Koenigsegg Jesko, an impressive sports car introduced in 2019 that pays homage to the company founder's father, Jesko von Koenigsegg.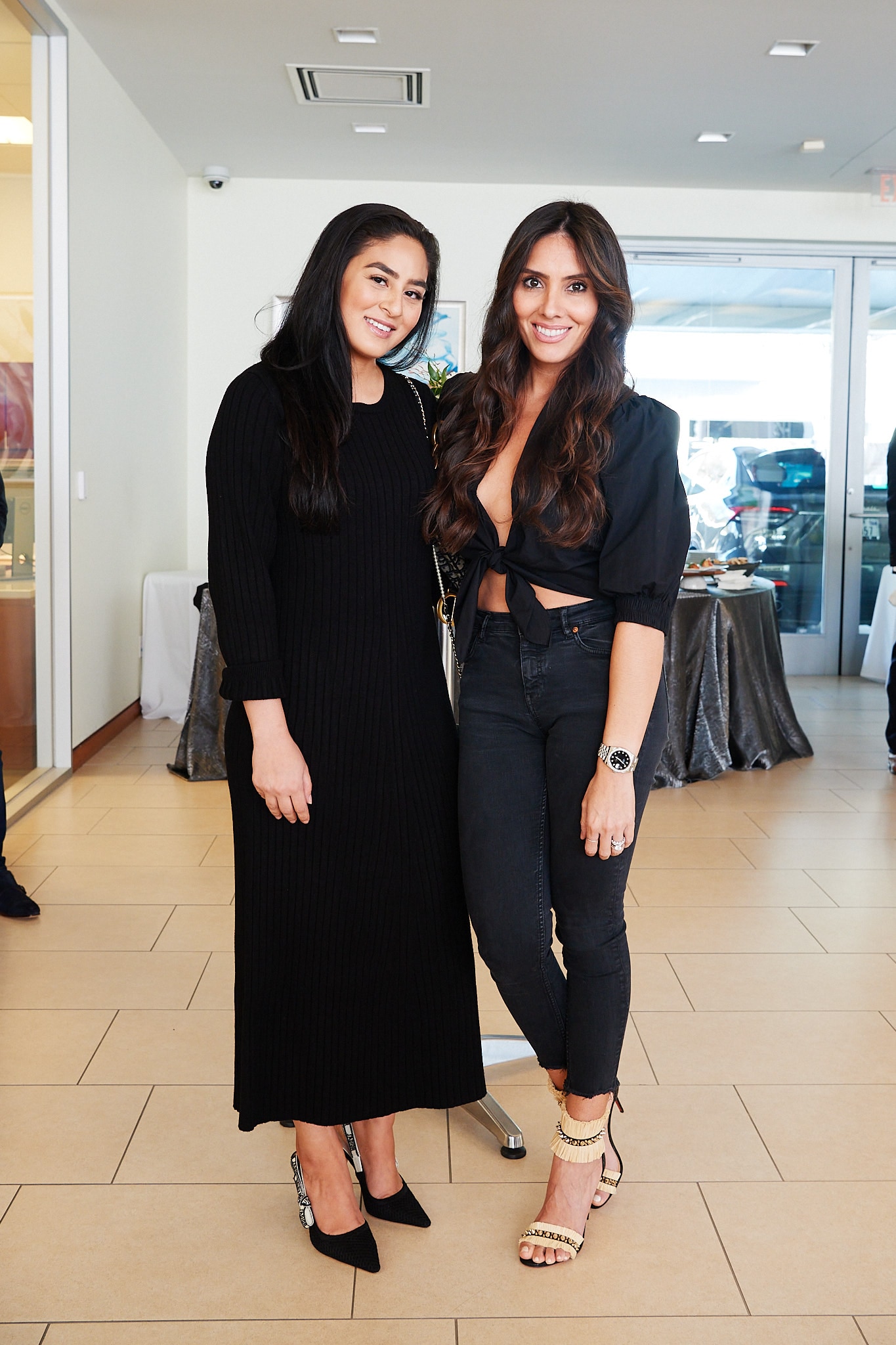 Ameirah Aziz & Laura Linington

Christer Hultberg, Koenigsegg Automotive's Transport Manager greeted guests alongside Avondale's Premier Collection General Manager Heath Strayhan. During the event, Strayhan and Hultberg gave a short presentation highlighting the incredible features of the Gemera complete with a champagne toast to commemorate the evening.
The Koenigsegg Gemera was unveiled on March 3, 2020 as the world's first Mega-GT and Koenigsegg's first four-seater vehicle. The high-performance automobile boasts a name that combines two Swedish words – "ge" (give) and "mera" (more) – signifying "to give more." Since the birth of the company, Koenigsegg has been driven to create the ultimate performance car and the Gemera does not fall short with three electric motors, all-wheel steering and all-wheel torque, a spacious interior with four seats, eight temperature-controlled cup holders, and the ability to produce up to 1,700 horsepower. To learn more about the Koenigsegg Gemera, please contact Koenigsegg Dallas at 844.764.6363.
About Avondale Group:
Avondale Group is an innovative business led by a team with decades of success and experience in the automotive industry. Avondale is supported by members who have an incredible spirit for delivering an elevated client experience. This Spirit of Avondale runs deep and is channeled in multiple ways to care for the local community. Avondale Dealerships operate Mercedes-Benz of Grapevine, Porsche Grapevine, Sprinter Grapevine, Aston Martin Dallas, Bentley Dallas, Koenigsegg Dallas, McLaren Dallas, Maserati Dallas, and Rolls-Royce Motor Cars Dallas. In addition, the company manages Avondale Collision & Repair, and Avondale Select, a subscription service for luxury vehicles. For more information, please visit: https://www.avondale.com.