On Wednesday, March 31, 2021, Avondale Group, North Texas' leading retailer of luxury performance automobiles delivered a Mercedes-Benz Sprinter Van of donation items, as well as a donation for $10,000, to GRACE Grapevine, a nonprofit organization that provides assistance to individuals and families in crisis and guidance towards self-sufficiency. Avondale Group takes pride in their Spirit of Community initiatives as team members work together to elevate the Dallas-Fort Worth area through donations and volunteerism.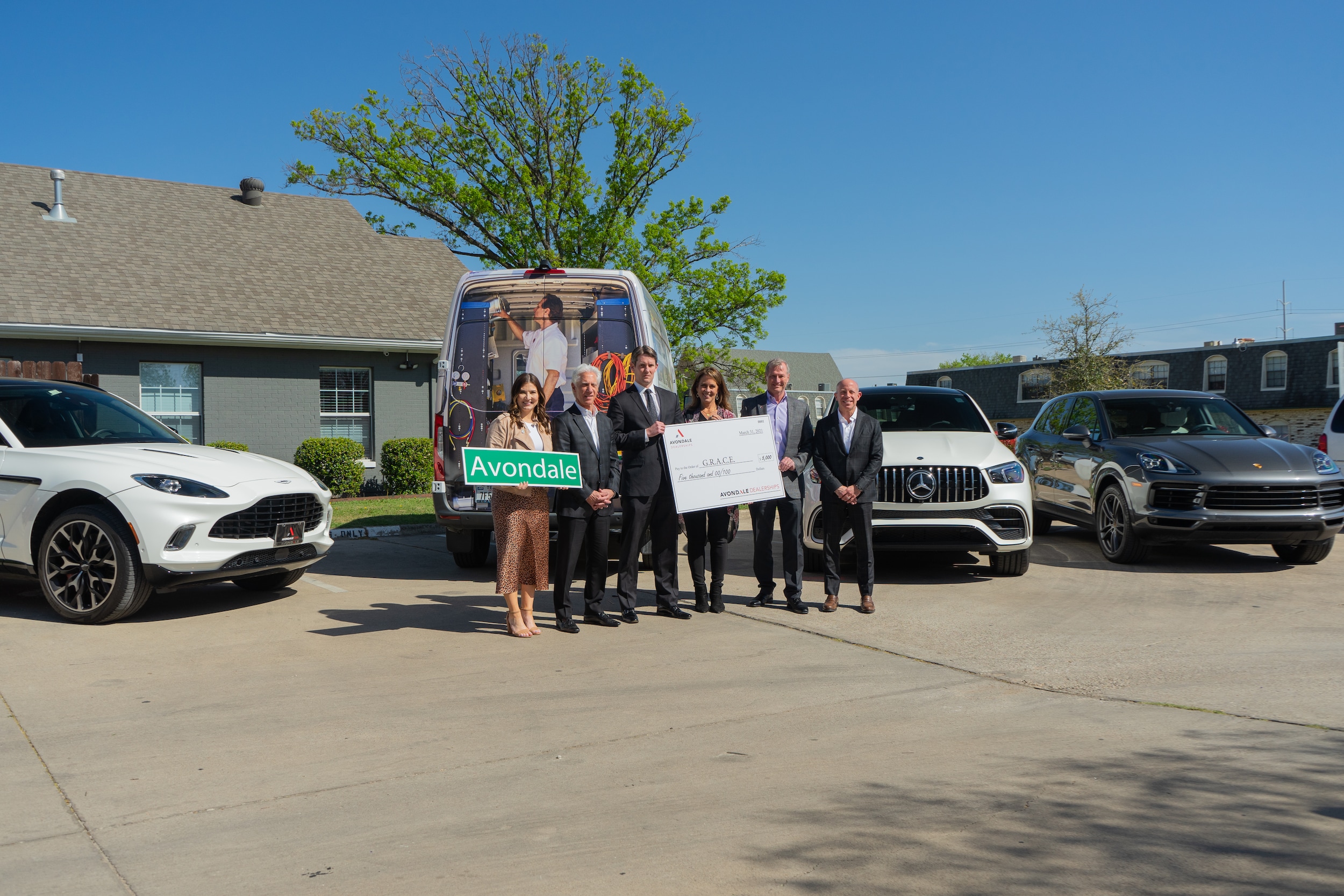 For over 18 years, Avondale Group has supported GRACE Grapevine's efforts taking pride in its holistic approach towards the local community. During the first quarter of 2021, over 350 Avondale team members collected items to fill an Avondale Dealerships Mercedes-Benz Sprinter Van with requested necessities for GRACE. In addition, generous employee donations totaling $5,000 were matched by the Avondale Group to award the meaningful organization $10,000.
"We are thrilled to work together as a company to support GRACE Grapevine in such an impactful way," said Liz Shafton, Communications & Experiential Marketing Director. "GRACE is such an amazing organization, and we are honored to be involved with their mission through Avondale Group's Spirit of Community efforts."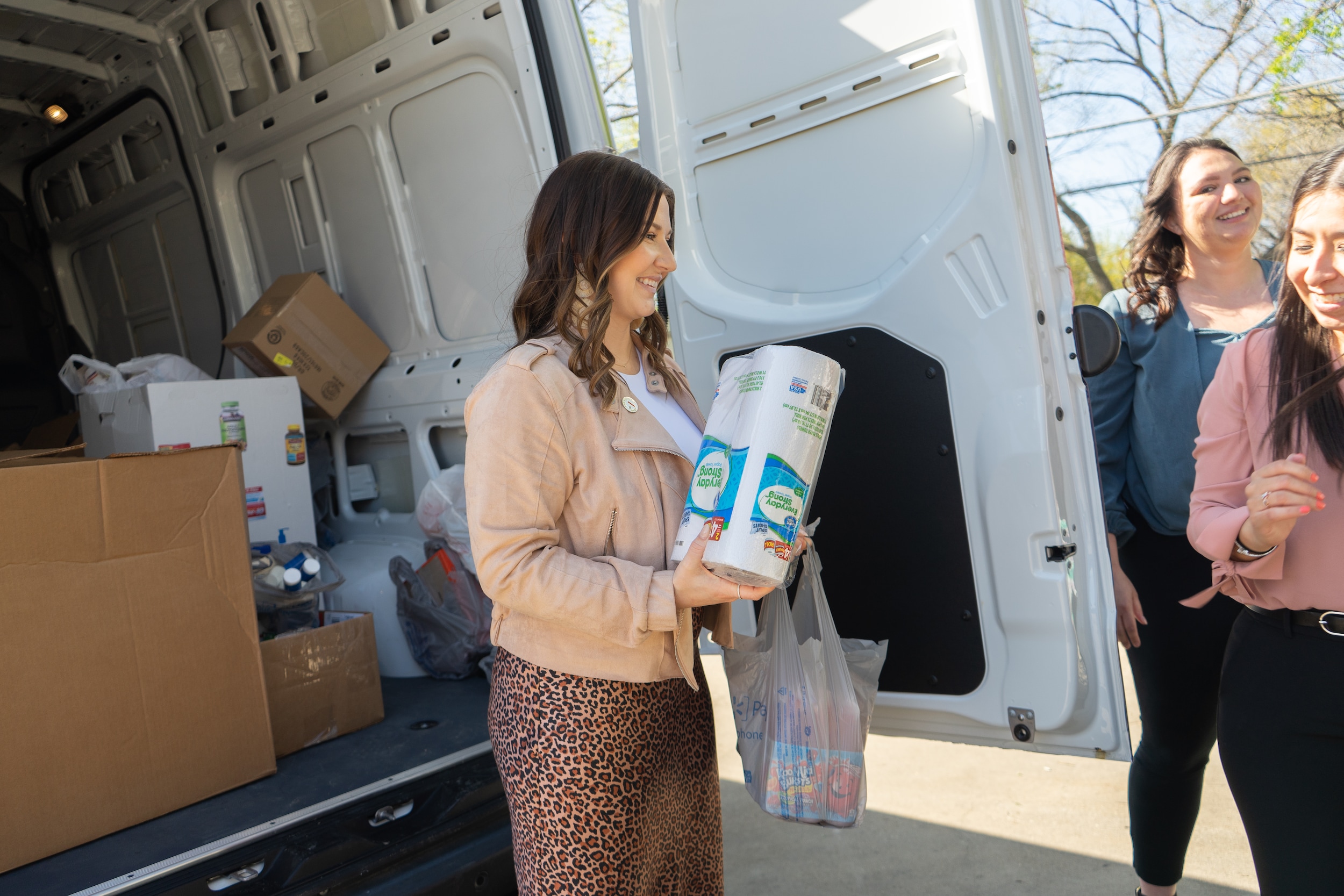 Avondale Group Marketing Director, Kennedy Gibson, unloads Mercedes-Benz Sprinter Van with donation items
GRACE is a Texas-based nonprofit relief agency which provides vital necessities to people struggling due to limited income or recent emergency. GRACE is a coordinated effort of churches, businesses, and individuals donating food, clothing, monetary donations, and professional services. Programs have since grown to include low cost medical services, transitional housing, and general emergency assistance
Over the last 30 years, the Avondale Group has offered monetary and volunteer support to the greater Dallas-Fort Worth area charities through their group-wide Spirit of Community initiatives. Avondale Group's work with GRACE is a part of the company's ongoing service to the Dallas, Grapevine, and surrounding communities.
---
About Avondale Group:
Avondale Group is an innovative business led by a team with decades of success and experience in the automotive industry. Avondale is supported by members who have an incredible spirit for delivering an elevated client experience. This Spirit of Avondale runs deep and is channeled in multiple ways to care for the local community. Avondale Dealerships operate Mercedes-Benz of Grapevine, Porsche Grapevine, Sprinter Grapevine, Aston Martin Dallas, Bentley Dallas, Koenigsegg Dallas, McLaren Dallas, Maserati Dallas, and Rolls-Royce Motor Cars Dallas. In addition, the company manages Avondale Collision & Repair, and Avondale Select, a subscription service for luxury vehicles.
For more information, visit www.avondale.com.