Rolls-Royce Phantom sits at the apex of the luxury world. It is the motor car that proudly counts many of the world's most influential individuals among its collectors. As the brand has evolved, so has the face of the patrons of Rolls-Royce Motor Cars, and that face today is more and more feminine. Lee Bailey of Highland Park has been named the Dallas Rolls-Royce Phantom Phenom.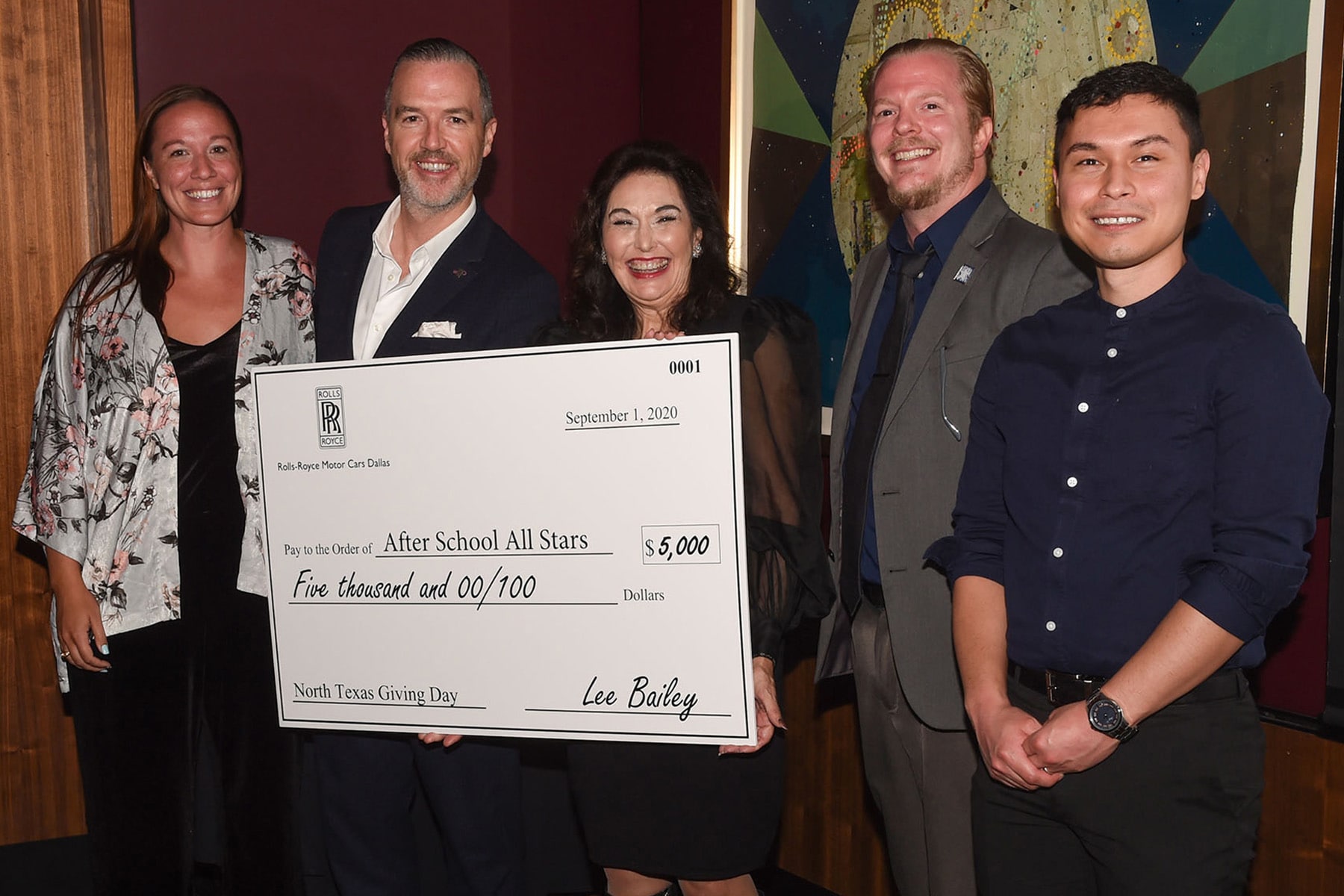 "Rolls-Royce Dallas is very pleased to honor Lee Bailey," said Heath Strayhan, General Manager of Rolls-Royce Motor Cars Dallas, part of the Avondale Premier Collection. "Lee is an extraordinary woman, setting the bar each day in her professional and charitable life. It gives us great pleasure to recognize her achievements."

Rolls-Royce Motor Cars Dallas recently celebrated Lee Bailey at an intimate dinner at Del Frisco's in Dallas, where she donated $5,000 to the After-School All-Stars program. Befitting Lee's amazing heart for young people, she timed the donation to coincide with North Texas Giving Day so it could potentially receive matching funds. Lee would be thrilled if others contributed to this wonderful cause during this special period. Early giving is already open at northtexasgivingday.org."
"You can be whatever you choose to be," Lee told a group of middle school students recently during an After-School All-Stars video call from Rolls-Royce Motor Cars Dallas. "My parents were broke, but I knew their story didn't have to be my story."
Born in Ohio, Lee attended college in Virginia, where she majored in fashion merchandising.
"I waited tables at a truck stop in Ohio with a college degree because there were no job opportunities," explained Lee. "There's no shame in working any job! As long as its honest, good hard work, you can do it."
In 1984, Lee moved to Dallas with her husband and two toddlers to open their first McDonald's franchise. Having built a business empire including 63 McDonald's franchises across North Texas, Lee received the 2005 Distinguished Woman's Award from Northwood University for elevating restaurant design standards throughout the Quick Service Restaurant industry.

"We worked so much we really didn't take vacations," Lee told the After-School All-Stars students. "We spent so much time traveling between our stores, so we poured our passion into cars."
Lee has always created a way to give back to the community where she does business.
While chairing the Dallas celebration of the 25th Anniversary of the Ronald McDonald House in 2006, she was asked by the Design Industries Foundation Fighting AIDS (DIFFA) to be on the Style Council. The following year, she was named one of the Legends of Style. Lee supports Kidney Texas Inc., the Nexus Women's Auxiliary, Operation Kindness and Rescue Me DFW. Her work with the After-School Stars (ASAS) helps provide comprehensive after-school programs that keep children safe and help them succeed in school and life and give back to their communities.
"Lee Bailey recently led our Career Exploration Opportunities club as a guest speaker," said Justin Hensley, Interim Executive Director of After-School All-Stars North Texas. "As is her manner, Lee went above and beyond by hosting a session from the Avondale Premier Collection showroom floor. Our All Stars connected with Lee on her story of growth through entrepreneurship, listened to the wisdom she learned on her journey, and relished in the opportunity to explore amazing and unique cars with a true aficionado. It proved to be a once in a lifetime experience and the perfect end to our summer virtual programming!"
Lee Bailey joins eight other women across the country with the prestigious Phantom Phenom designation including: Melissa Muller (Southlake), Alexandra Park Souto (Austin), Ella Peters (Washington DC), Colleen Ellison (Houston), Renee Tims (Beverly Hills), Hilary Roberts (Beverly Hills), Stephanie Shojaee (Coral Gables), and Sandra Fiorenza (Miami).
Like a Rolls-Royce Phantom, each of these owners have a commanding presence and built their success being the best at what they do. They never stay in one lane. They aimed high and delivered for themselves and their community. Exhibiting elegance, presence, and compassion, these Phantom Phenoms share a passion for their philanthropic efforts that make them stand out in their communities.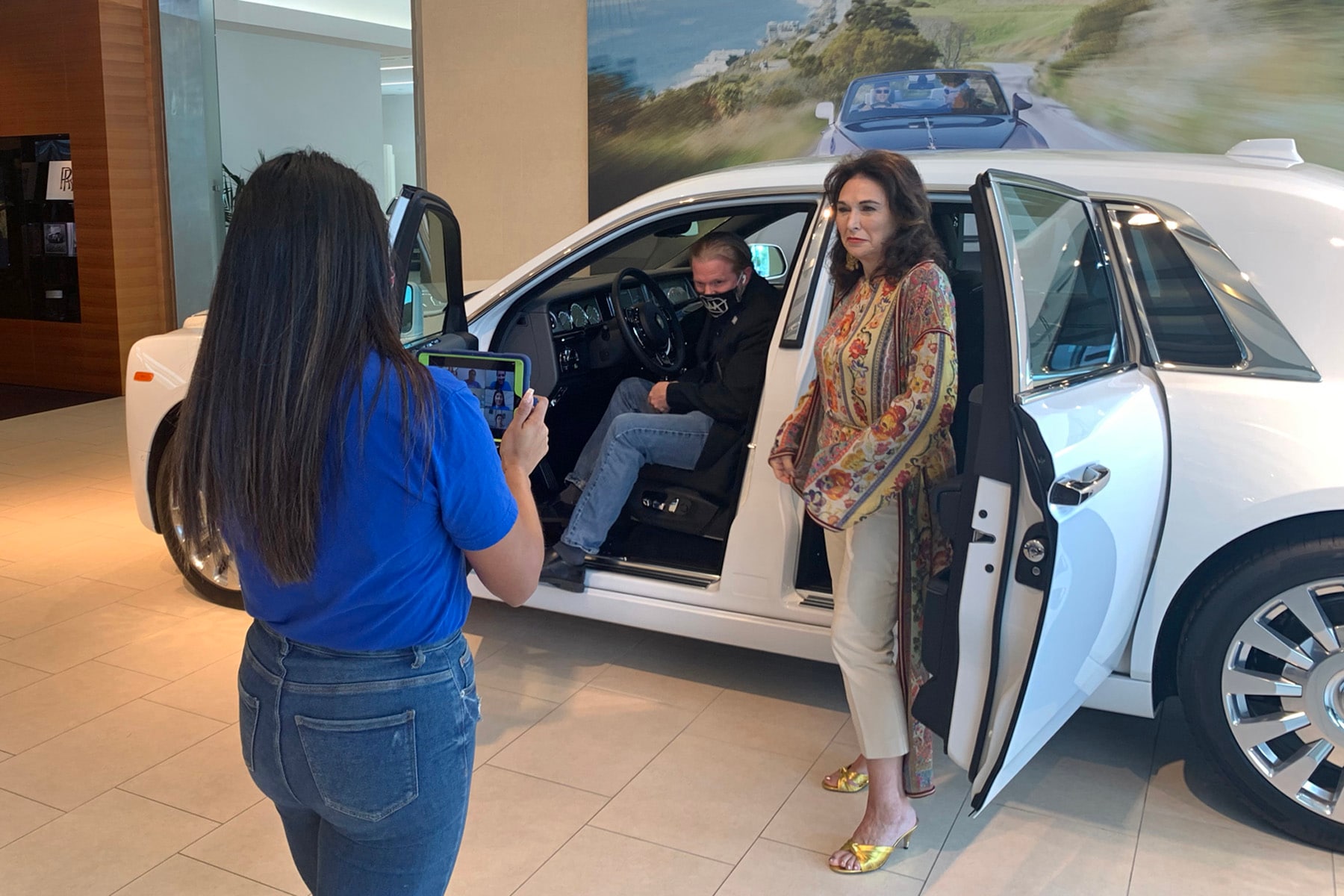 Lee's final advice to the After-School All-Stars students was: "Don't forget to laugh at yourself. And always be grateful. Even if it feels like everything has gone wrong, every day there's something to be grateful about."
After-School All-Stars North Texas is one of the largest free school-based after-school program providers in the country and currently offers programming to more than 850 students per year in six high-needs schools across Dallas County. 97% of the students identify as black, indigenous, or youth of color and 88% are considered economically disadvantaged.


---
Avondale Group is an innovative automotive business led by a team of professionals with decades of experience. Avondale Dealerships operate Mercedes-Benz of Grapevine, Porsche Grapevine, Sprinter Grapevine, Aston Martin Dallas, Bentley Dallas, Koenigsegg, McLaren Dallas, Maserati Dallas, and Rolls-Royce Motor Cars Dallas. In addition, the company manages Avondale Collision & Repair, and Avondale Select, a subscription service for luxury vehicles. For more information, visit avondale.com.