McLaren Dallas recently unveiled the Elva, a $1.7 million open cockpit road car, to a select group of enthusiasts at an exclusive event at Avondale's Premier Collection on Lemmon Avenue.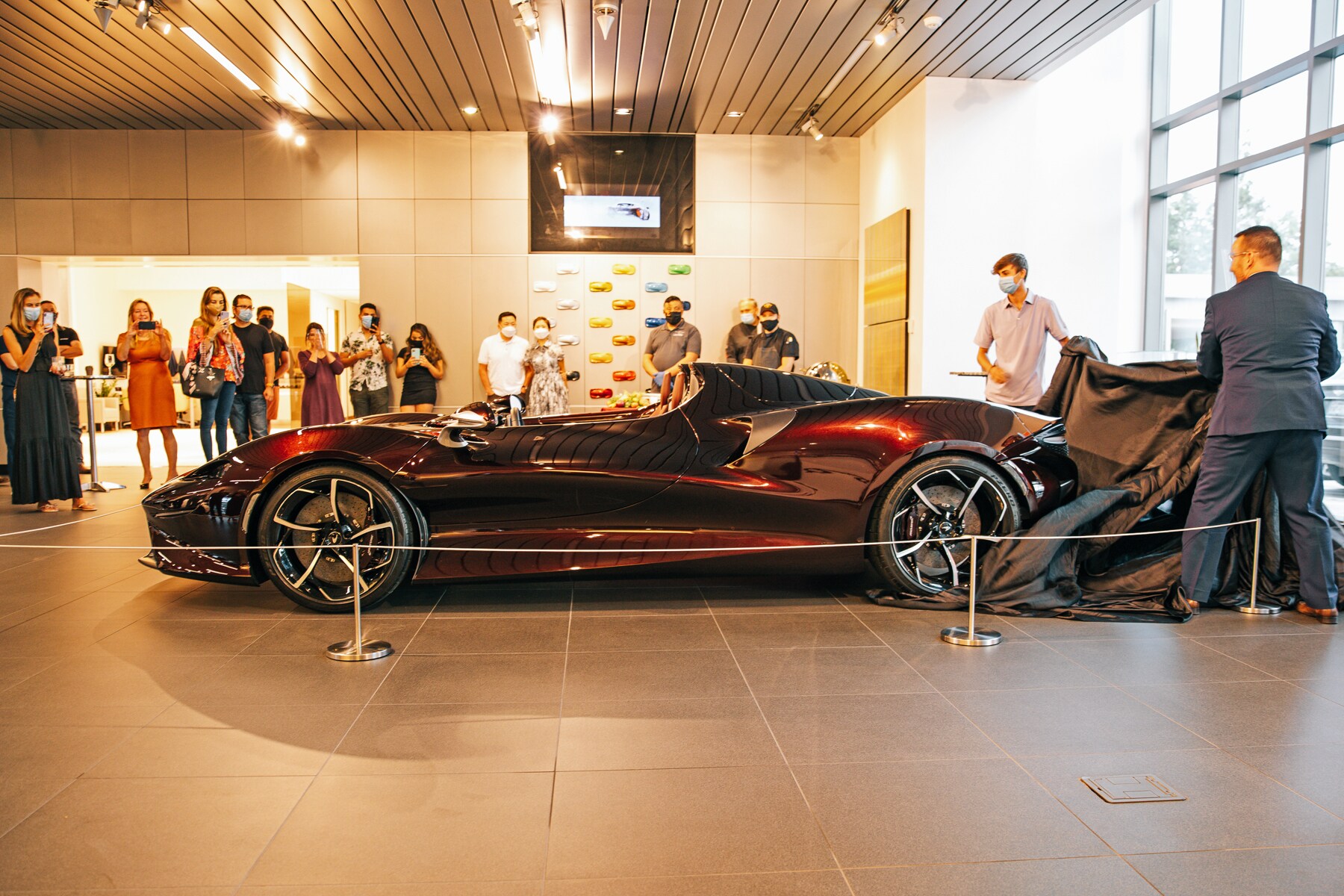 "Rooted in the open-air sports cars designed by Bruce McLaren in the 1960s, the modern Elva is an engineering masterpiece," said Heath Strayhan, General Manager of Premier Collection. "The Elva has no windshield, roof or windows, connecting the driver to the road in a bold fashion. McLaren's unique Active Air Management System channels high speed air through the cars bonnet, up and over the cabin, creating a bubble that keeps passengers comfortable even at speeds up to 70 miles-per-hour."
The first soiree under the Avondale Group brand formed by Ken Schnitzer, guests sipped McLaren Milagro Ranch Water cocktails and savored Ultimate Series bites while experiencing the futuristic supercar.
The Elva is constructed entirely of carbon fiber with very few body panels. Every square inch of the car incorporates F-1 inspired aero-technology. Powered by a mid-engine, 4-liter, twin-turbo V8, the Elva delivers 804-hp and 590 lb-ft of torque. Linked with a seven-speed dual-clutch automatic transmission, the Elva will launch its occupants from 0-to-60 mph in under three seconds…124 mph in 6.7 seconds. McLaren will only produce 149 Elva's worldwide, with approximate 30 expected to be delivered in the U.S. McLaren Dallas has already taken orders for several of the ultra-lightweight roadsters.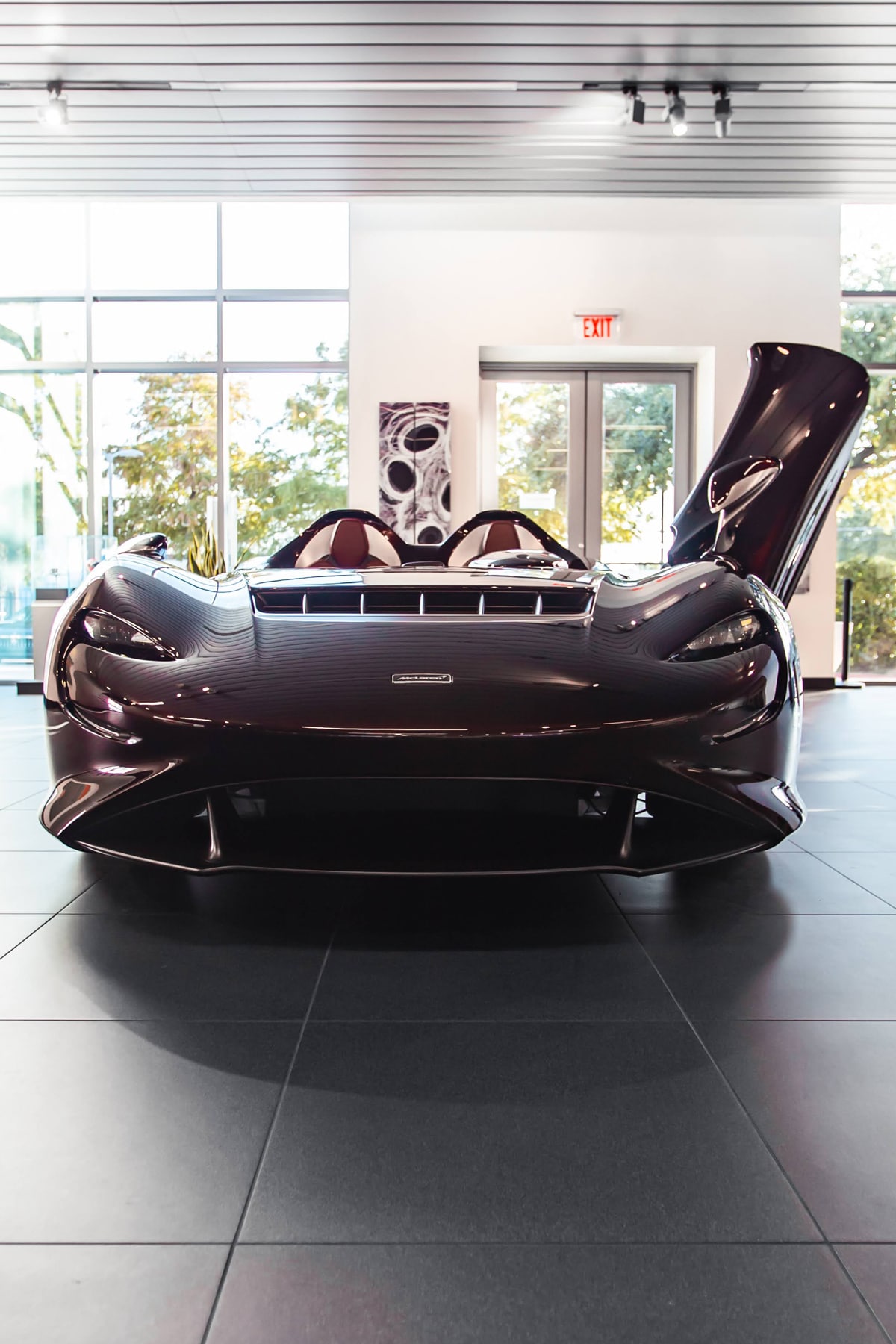 ---
Avondale Group is an innovative automotive business led by a team of professionals with decades of experience. Avondale Dealerships operate Mercedes-Benz of Grapevine, Porsche Grapevine, Sprinter Grapevine, Aston Martin Dallas, Bentley Dallas, Koenigsegg, McLaren Dallas, Maserati Dallas, and Rolls-Royce Motor Cars Dallas. In addition, the company manages Avondale Collision & Repair, and Avondale Select, a subscription service for luxury vehicles. For more information, visit avondale.com.