What's in a name? Quite a lot, as it turns out.
"Imagine hearing news that Disney was dumping plutonium into the water supply," says Hesham Elgaghil, President of Avondale Group. "Your first reaction would most likely be, 'Oh no, that can't be right, not the happiest place on Earth.'"
His point, of course, is that the Disney name is one of the world's strongest and most immediately recognizable brands. Their reputation protects their image and vice versa.
Companies in every industry strive to achieve that consistent level of brand awareness. Importantly, the people managing those brands know that it takes time to nurture and protect their promise.

But what happens when a company spins off a chunk of its business into a separate, newly-named venture? And what if that new venture consists of the same people who built the original business?
That's the puzzle facing Elgaghil.
"Not too many people are familiar with the Avondale Group brand," he chuckles. "But in reality, they are. So our job is to take what they already know and connect that knowledge with a brand new name."

A Quick Recap

In August, founder Ken Schnitzer divested his interest in a collection of automotive luxury and performance vehicle dealerships while retaining nine brands that now make up Avondale Group – Mercedes-Benz of Grapevine, Sprinter Grapevine, Porsche Grapevine, and the Premier Collection (Aston Martin, Bentley, Koenigsegg, McLaren, Maserati and Rolls-Royce). Avondale Group also includes two service lines – Avondale Collision & Repair, and Avondale Select, an app based vehicle subscription service.

The "Avondale" name respectfully reflects the company's heritage, springing from the Dallas cross-streets of Oak Lawn and Avondale Avenue where Schnitzer created his first Mercedes-Benz dealership in 1987.
Schnitzer now serves as Avondale Group's chairman. Along with Neil Grossman, Avondale Group's CEO, the leadership team is the same one that drove Park Place for 30-plus years. (With 20 years of tenure, Elgaghil is the new kid – he joined Park Place in 2000 as a sales representative and rose steadily throughout the ranks to his current role.)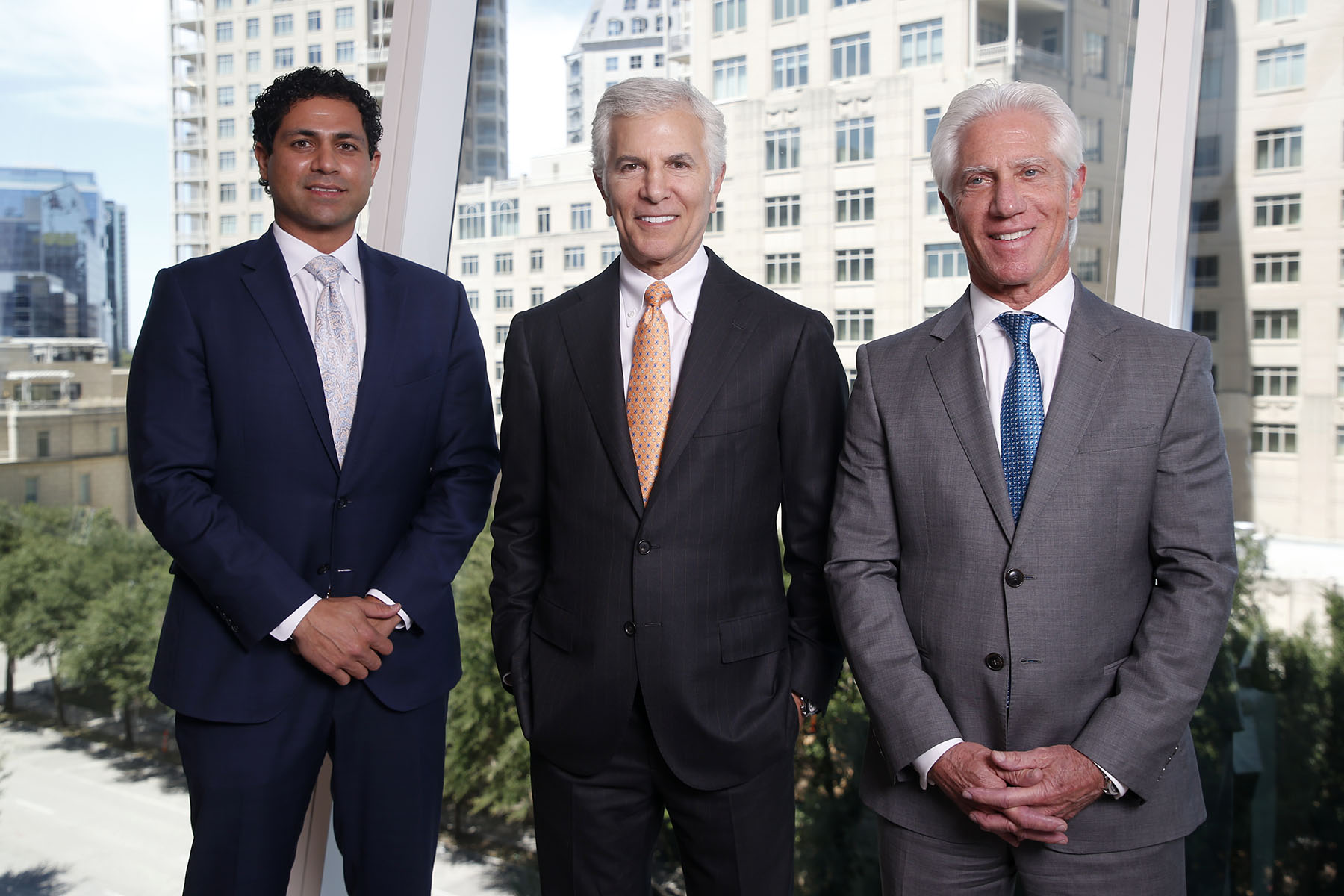 The Avondale Advantage
"Twenty years and I'm still the new kid!" Elgaghil smiles (something he does frequently). "But we're not the new kids on the block by any means. The faces that clients see at Avondale are the same ones they've known for years – great team members offering personalized care, along with an innovative infrastructure and always-evolving processes centered around one thing – building relationships. I can't emphasize that enough. Connecting our new name to that experience is key."
He's a big believer in leveraging technology across the entire ownership experience while keeping the personal experience, well, personal. "Today's mobile tech offers unbelievable opportunities to create connections in the form of individually curated experiences for our clients. It's not a matter of tech for tech's sake – it's using tech to communicate, set expectations and deliver on our promises."

Making It Personal
"Relationships have always been the basis of our success and that's reflected in our ability to develop personal connections," Elgaghil continues. "Our team members are critical to that. We take care of them so that they'll take care of our clients."
Supporting team members also means supporting the communities where members live and work. "We're growing our community relations program, called 'Spirit of Community,' by targeting causes that are near and dear to not just our hearts, but the hearts of team members and clients as well," Elgaghil says.


Connecting Meaningful Experiences
Also close to their hearts – the values of the "Spirit of Avondale": service, passion, integrity, respect, innovation and trust.
"This spirit is the real deal. It's at the heart of what Ken, Neil, and the rest of the leadership team had in mind when they established Avondale Group. These values guide our conduct, behavior and beliefs and thus, our brand," Elgaghil says.

As proof, Elgaghil points to Disney once again. "Walt once said, 'Whatever you do, do it well. Do it so well that when people see you do it, they will want to come back and see you do it again, and they will want to bring others and show them how well you do what you do.'"

"That's EXACTLY what we're doing," Elgaghil asserts. "Our goal is to do everything well for our clients and members and do it consistently so we earn that word-of-mouth recognition and acceptance under this new name. We intend to make the Avondale Group name stand for something inspirational, aspirational and meaningful for everybody along the chain. That's what we do. Always have and always will."